The

Pancho's Burritos

Story originated in Mexico City where owner Enrique Martinez was born.
Enrique grew up in Mexico City where owner Enrique Martinez was born. Enrique grew up on his Mother's home cooking and the Street Food of Mexico City ..Tacos, Quesdillas, Sopes, tortas, enchiladas… Sunday Morning Markets selling Mixiote. this concept is what forms the basis for Panchos Burritos food.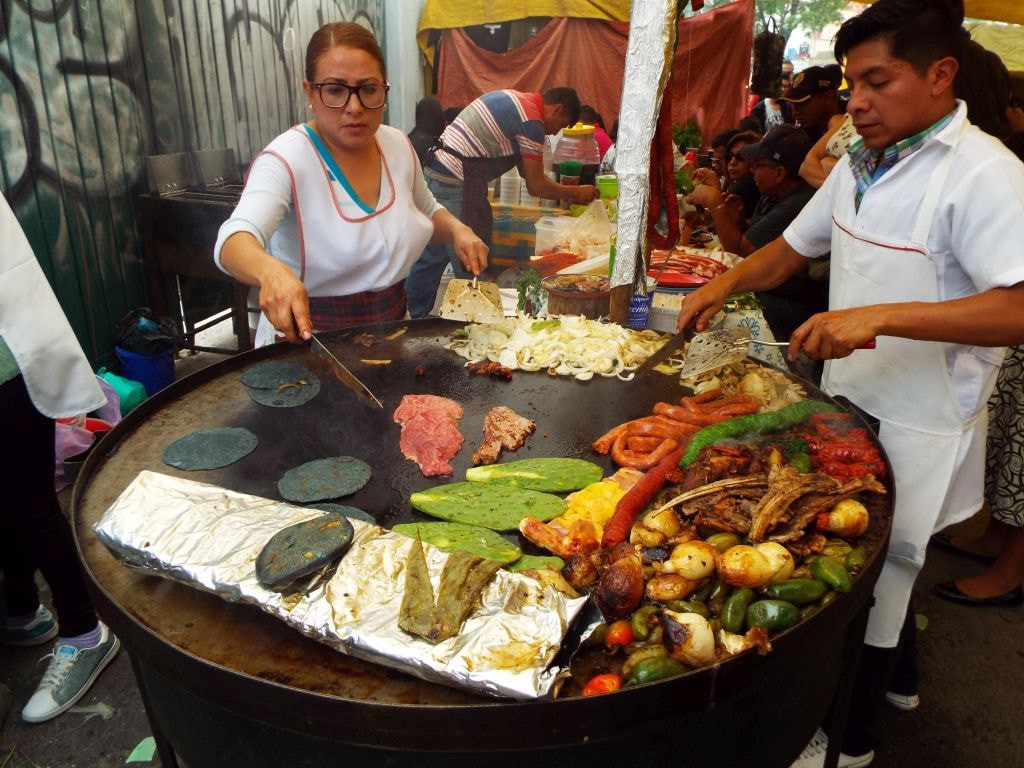 Enrique starting his experience as a Chef, started to craft his recipes and knowledge of cooking Mexican food.
In 2006 while studying in Manchester and met his now wife Colette who is from Manchester.They moved to Mexico for a couple of years where they had the idea of returning to start their own Mexican food Business in Manchester. This happened in late 2009 the company was formed and in January 2010 Panchos Burritos opened in the Arndale Market in City Centre Manchester. Panchos celebrated their 10 year anniversary with a live Salsa band at the Market.
Enrique and Colette are the owners of Panchos Burritos which is based at the Arndale Market stall and it continues to grow in popularity.
What sets Panchos Burritos apart from its' rivals is that all the food is freshly made every day., The meats slow cooked in the oven, fresh guacamole, salsas are made daily using authentic recipes passed down from through the generations of Enrique's family.
We are proud to say we have built up quite a following and reputation in Manchester with customers who have been with us from day one.
This testifies to the attention to detail and the passion and energy Enrique puts into Panchos Burritos!! Enrique has just ventured into outdoor catering with Pancho's Mobile Catering trailer. Catering for Weddings, Outdoor Events, Private Parties, Festivals and Markets. Enrique hopes to bring the Panchos Burritos experience to a wider audience!